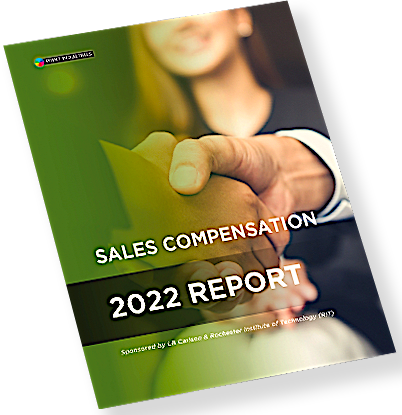 The Americas Print Association Network (Dallas, Texas) has announced the release of its 2022 Print Industries Sales Compensation Report benchmarking best-in-class sales compensation practices, policies and benefits for print and graphic communications sales professionals. This comprehensive review of sales compensation practices offers critical benchmarking opportunities to ensure that sales representatives are effectively incentivized with tools and policies to maximize corporate sales goals.
Among other findings, the study suggests that high-performing sales professionals be provided with supports such as subject-matter experts, CSRs or account managers, and marketing automation tools. Companies with high sales performers may choose to invest in client-appreciation campaigns to support sales reps in their pursuit of client advocacy and relationship building. Best-in-class companies may provide appropriate training and mentorship for low-performing sales reps, and use meaningful metrics and incentives to help improve sales performance.

The Sales Compensation Report includes:
• Best-in-class compensation practices – including salary, commissions, incentives and bonuses.
• Benchmarking of commission percentage and basis.
• Policies associated with quotes, reruns and problem-handling are conducted by sales reps without management approval.
• Marketing and technology-support practices.
• Benefits and reimbursement practices.
• Sales-per-rep ratios by market segment and process.
• Regional reporting addressing cost-of-living factors.

The 2022 Print Industries Sales Compensation Report is a complementary publication to the Americas Print Association Network's annual Wage+Benefits Survey, "the industry's most comprehensive annual survey on labour costs and human resource policies of print-related professionals." To receive a copy of the just-released 2022 Print Industries Sales Compensation Report, please complete the study request form HERE. For questions please contact Teresa Campbell at TeresaC@piamidam.org.