Sydney Stone has announced that November 2021 marks its 70th year in operation. The company was founded in Toronto in 1951 by Sydney R. Stone, and specialized in selling binders, cutters and small-format presses. Since it's inception, Sydney Stone has changed ownership several times. First it was bought by Harry Day and Shirley McKay in 1980. They, in turn, sold the company to David & Dorothy Marsh in 1989, who were ultimately responsible for hiring current owners Michael Steele and Dylan Westgate, who purchased the business from David and Dorothy in 2008.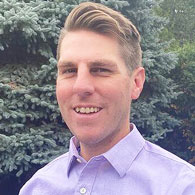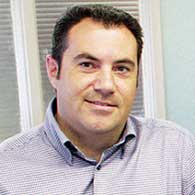 "We find our history very interesting. The printing industry is always evolving," said Westgate. "As a company with 70 years of history, we are proud of the accomplishments of our predecessors and look forward to continue being a part of the future of Sydney Stone." The print-finishing leader's 70th anniversary marks the 2nd milestone decade they've celebrated since they took over the business in 2008. "Time really flies," recalled Steele with a smile. "Dylan and I both feel like we've done a lot with the company since we took it on, and we hope to continue our strategy of growth and improvement going forward."
Finishing solutions for small and medium-sized shops
If you're a small or medium-sized printer with a limited budget, specialize mostly in short and medium runs, and find it too costly or annoying to outsource your finishing, then Sydney Stone (Mississauga, Ontario) offers a huge selection of solutions specific to your challenges. The company is one of the most trusted Canadian distributors of print-finishing equipment and supplies – not just in Canada, but worldwide. Representing brands such as Duplo, Morgana, MOHR, EBA, Vivid and Watkiss (to name a few), it's brought a large number of new and major technologies to our country, along with some first-in-Canada installations.
A history of bringing new technology to Canada
Appling professional spot-foil and spot-UV coating in-house from only 15¢ per sheet via its DigitalFOIL technology, was another Sydney Stone first. So were its MultiLoft products that made it easy for any printer with a power paper cutter to produce super-thick business cards and other products. To help during the pandemic, the company introduced Derprosa Bacterstop Antibacterial Laminating Film to Canada. Earlier this year, Sydney Stone launched new EZ Media wide-format films and media in the Greater Toronto Area. Other finishing solutions, equipment and supplies introduced to Canada include Xante UV Matrix computer-controlled laminators, the Morgana DocuMaster Pro capable of creasing, folding, stitching and square backing a booklet all in one pass, the Watkiss PowerSquare 244 Booklet Maker, the Duplo DC-616Pro Slitter/Cutter/Creaser/Perforator, Rhin-O-Tuff Onyx Binding Machines, and many more.