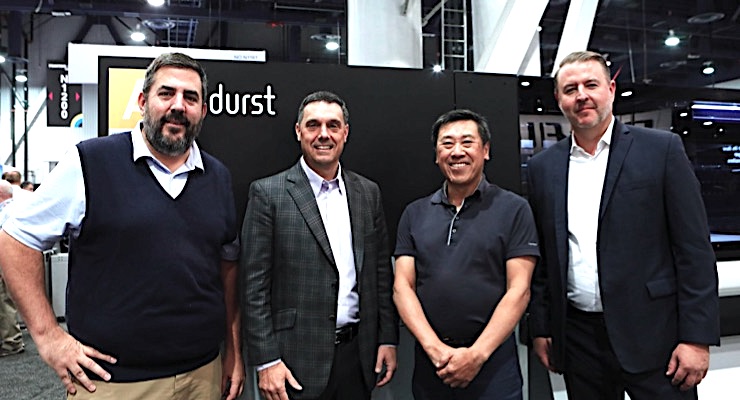 Icon Digital, headquartered Markham, Ontario (with offices in Toronto, Montreal and New York), has been a leading North American omni-channel marketing agency for the past 25 years. Dedicated to staying ahead of the evolving technology curve and staying relevant in an ever-increasing omni-channel-driven marketplace, the forward-thinking company recently invested in Durst P5 technology and added a Durst P5 350 HS Wide-Format Hybrid Printer to its expansive Markham production facility.
Icon Digital specializes in "All Things Visual" – referring to their ability to offer both static and digital signage solutions to clients. With multiple divisions, Icon helps brands bring to life immersive environments through stunning display graphics and creates the ultimate brand experience through compelling digital signage and content. To help their customers realize their ultimate vision, the team at Icon chose the P5 350 HS as its ideal solution.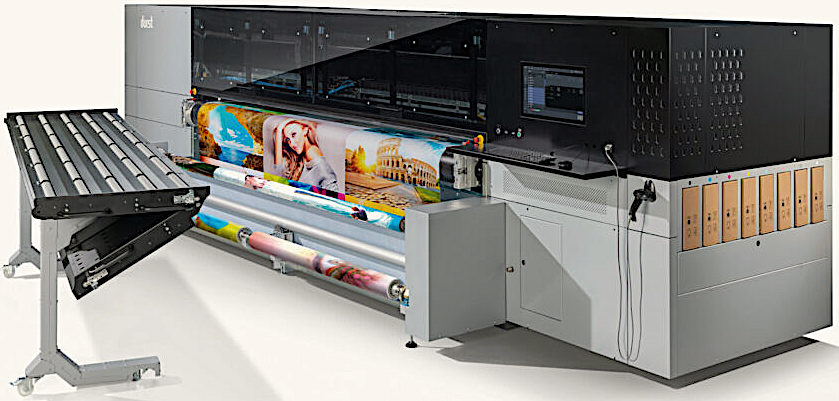 "Beyond the productivity potential, which is critical to us, the versatility that the P5 350 HS brings is what helps us to continue to exceed our clients' expectations," said Juan Lau, President of Icon Digital. "The ability to deliver whatever a client needs, and to consistently deliver on time, is what sets us apart from our competitors." Durst and Icon Digital have partnered for almost 15 years, with the P5 350 HS being the fifth Durst press installed at Icon! In conjunction with Durst hardware, Icon also operates on Lift Software, an ERP system offered by Durst.
"It's a testament to Durst innovation when a customer continues to turn to us for the latest technology," said Tim Saur, CEO and Managing Director of Durst North America. "Our relationship with Icon is built on trust, collaboration, and our commitment to providing best-in-class production technology, so that Icon can continue to offer the best to their customers. We are proud to have Icon Digital as a partner and friend and look forward to the future together."
The P5 350 HS, said Durst, "has proven to be the most efficient hybrid printer on the market, designed specifically to increase efficiency and production capacity." Winner at the 2022 EDP Awards, this all-in-one hybrid solution for high quality printing on roll and board media, has a printing width of up to 11.48 feet (3.5 metres) and can output up to 7,000 square feet per hour. Equipped with Durst Print Workflow software and exclusive Durst Analytics, the P5 350 offers exceptional production efficiency.