Montreal's Lamcom Technologies recently installed HP Latex 2700W, the first in Canada, will expand its white ink, banner, and soft-signage textile capabilities – enabling the company to take on more jobs in its growing portfolio without compromising on sustainability. Founded in 1975 and based in Montreal's Rosemont-Petite-Patrie borough, the company offers fast turnkey printing services. To ensure that it continues to operate as environmentally responsible as possible, Lamcom prioritizes sustainability in all of its decisions (such as, when available, products made from recycled materials or without PVC, as well as eco-friendly inks), making them a key factor in its decision to work with HP.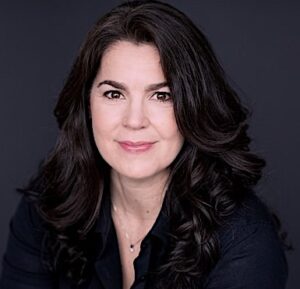 "Lamcom prides itself on doing the impossible for our clients," said Lucie Carbonneau, Executive Director at Lamcom Technologies. "To do this, we need top-of-the-line equipment. HP understands the wide-format business better than anyone, so this year we invested in the HP Latex 2700W for its versatility and for HP's vision of a more sustainable future." The new 3.2m (126") wide HP Latex 2700 produces vivid colours at up to 89 m2/hr. (958 ft²/hr.) via symmetrical double printheads, which come equipped with automatic printhead cleaning technology. The 2700 will allow Lamcom to take on high-margin jobs with a 30% wider colour gamut at high speeds, preserving media gloss and feel across a wide range of signage and décor applications – including thin films, vinyl and paper.
HP Latex 2700W printers "offer the whitest white ink on the market" allowing users to produce high-margin applications on pre-coloured and transparent media. All printers in the Latex 2700 series run on 4th-generation HP Latex ink – bringing UL Ecologo Certification, while also meeting UL Greengaurd Gold and Toy Safety requirements. This will allow Lamcom to produce jobs for the most sensitive indoor environments. Additionally, the entire portfolio uses HP Eco-Carton – cardboard-based ink cartridges that reduce plastic waste by using 100% recycled and recyclable cardboard containers.